Lenny is a vegetarian shark character in Shark Tale, Shark Tale 2, A Shark Tale Undersea Christmas Reunion, Shark Tale the Series, Shark Tale 3 (prequel film) and Shark Tale 4. He is voiced by Jack Black in the 4 movie series and Sean Bishop in the video games and television series.
Character trivia notice
Edit
His brother, Frankie passed away later on in his grownup years when he was murdered by a great big anchor.
He later marries a female vegetarian shark named Crystal and later has vegetarian shark pups at the end of Shark Tale 2.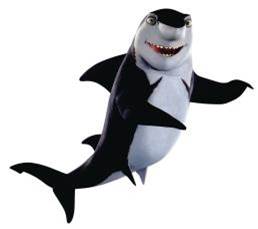 Ad blocker interference detected!
Wikia is a free-to-use site that makes money from advertising. We have a modified experience for viewers using ad blockers

Wikia is not accessible if you've made further modifications. Remove the custom ad blocker rule(s) and the page will load as expected.